Jonathan G. Blattmachr and Mitchell M. Gans for WealthManagement.com regarding proposed regulations promulgated by the U.S. Department of the Treasury, which could substantially reduce or eliminate minority discounts often associated with federal estate tax planning:
Although the details are significant, the bottom line is that the proposed regulations would appear to eliminate almost all minority (lack of control) discounts for closely held entity interests, including active businesses owned by a family. To accomplish that, restrictions under the governing documents and even those under state law would be disregarded for valuation purposes.
It's important to note that the proposed changes to IRC 2704 are just that: "proposed." Moreover, if they become effective, that will not occur until 30 days after the final regulations are issued, which provides significant opportunity to take advantage of the discounts available pursuant to current Section 2704.
This brief overview of some important considerations associated with estate tax planning is by no means comprehensive. Always seek the advice of a competent professional when making important financial and legal decisions.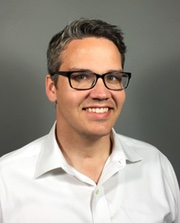 Steve Cook is a estate planning lawyer at Cook & Cook. Although his main office is located in Mesa, Arizona, he represents clients throughout the Phoenix, Arizona Metropolitan area including the following east valley cities: Scottsdale, Paradise Valley, Tempe, Chandler, & Gilbert.