The following infographic is a brief, non-comprehensive illustrated description of some potential economic effects associated with policies to ease the so-called "fiscal cliff".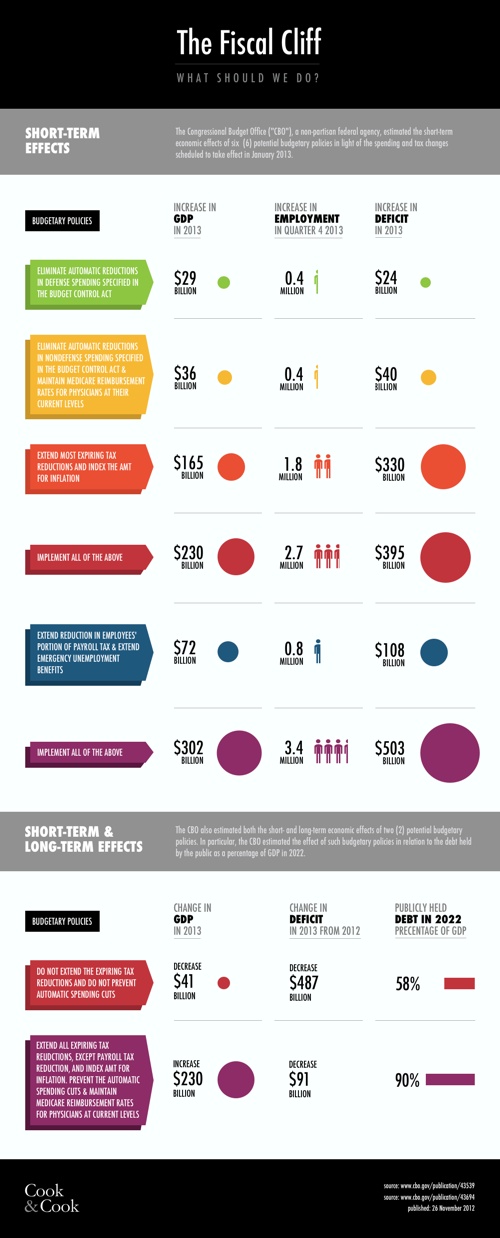 This brief overview of some important considerations associated with the "fiscal cliff" of 2012 is by no means comprehensive. Always seek the advice of a competent professional when making important legal decisions.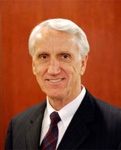 Douglas K. Cook is an attorney with over 40 years of experience. Although Cook & Cook's office is located in Mesa, Arizona, the attorneys at Cook & Cook represent clients throughout the Phoenix, Arizona Metropolitan area including the following east valley cities: Scottsdale, Paradise Valley, Tempe, Chandler, & Gilbert.
USE THIS IMAGE ON YOUR SITE