How does an estate tax imposed by an individual state, in addition to the federal estate tax, affect that state? Should the states that still impose a state estate tax follow the growing number of states that are abolishing their state estate taxes?
Stephen Moore & Joel Griffith via The Heritage Foundation:
Over the past five years, a handful of states — Indiana, Kansas, Ohio, Oklahoma, North Carolina, and Tennessee — have repealed their death taxes mostly in response to changes in the federal tax treatment of estates, which no longer make it free for states to impose their own death tax. Two more — Maryland and New York — have enacted legislation that will gradually raise their state estate tax exemptions to the federal level by 2019, thereby reflecting the new federal tax regime. In recent weeks, legislation has been proposed in Delaware to eliminate the estate tax as revenues significantly lag predictions. In the meantime, the 13 states that still impose death taxes continue to see a significant outmigration of people and resources, a trend likely to continue. From 2005 to 2014, only five of these states realized net positive domestic migration. Even more telling, nine of the top 10 states in domestic migration imposed no estate or inheritance tax.[1] Every state would be economically wise to eliminate this tax because it impedes growth and leads to an exodus of wealth from the state.
The article is an interesting read — though it is written from a fiscally conservative perspective with little deference given to more liberal arguments for a state estate tax.
To provide some background, in years past the federal estate tax regime allowed states to get a slice of a decedent's estate by imposing a state estate tax without actually increasing the total estate tax payable by the decedent's estate. This was due to a system of credit offsets that effectively funneled a portion of the federal estate tax payable by a decedent's estate to the state in which the decedent was domiciled. This funneling did not increase the total estate tax payable by a decedent's estate; rather, it reduced the tax revenue received by the federal government. This is no longer the case, however.
While the authors' assertions that people move from one state to another in order to reduce estate taxes potentially conflate correlation with causation, especially in light of the fact that the states which impose state estate taxes are primarily cold-weather states and the states that people from those states immigrate to in their senior years are often warmer-weather states that don't have states estate taxes — Florida & Arizona — the data provided in the article gives credence to the authors' assertions and is informative.
This brief overview of some important considerations associated with federal and state estate taxes is by no means comprehensive. Always seek the advice of a competent professional when making important financial and legal decisions.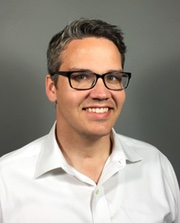 Steve Cook is a estate planning lawyer at Cook & Cook. Although his main office is located in Mesa, Arizona, he represents clients throughout the Phoenix, Arizona Metropolitan area including the following east valley cities: Scottsdale, Paradise Valley, Tempe, Chandler, & Gilbert.