When people have heard through the grapevine about the potential perils of the probate process, they often ask me if they should just add their kids to their bank accounts in order to avoid probate.
My answer is always a resounding:
No. Absolutely not.
To which, they often respond:
But why? They're good kids. They won't steal from me.
Well, they're probably right. Most of the time theft probably won't be an issue, but guess what could be an issue:
Your kids' creditors.
For example, if one of your children causes a car accident and they don't have enough insurance coverage to pay for the damage that they caused, the creditors can attach your bank account to satisfy their claims against your children… because your children are on your bank account — it's technically theirs, too.
What happens if one of your children has problems in his/her business and borrowed a significant amount of money? The lender wants to be paid back. Your bank account is also your child's and the lender — or a bankruptcy trustee — can attach the account to satisfy the unpaid loans
What happens if your child goes through a divorce? There is a good possibility that your child's soon-to-be ex-spouse will claim some right to your bank account.
What happens if your grandchildren apply for financial aid to pay for their higher educations? Well, your grandchildren could actually be ineligible for some types of financial aid because your children have too much money — remember, you're children on your bank account. We see this happen all the time.
In other words, just don't put your kids on you bank account. It's almost never a good idea. The same thing goes for putting your kids on the title to your house or other real property:
Don't do it.
How Do You Avoid Probate Otherwise?
Well, first and foremost, probate just isn't that bad in Arizona, but it does take a while — at least 5 or 6 months, in my experience.
In other states, like California, Nevada, and many states back east, attorneys can charge fees based on a percentage value of the estate. The good news is that charging a percentage fee for probate is prohibited here in Arizona.
Secondly, there are lots of other, much better, ways to avoid probate, but they do take some planning and forethought:
Revocable Trusts
Irrevocable Trusts
Beneficiary Deeds
Transfer on Death Instructions
Beneficiary Designations
Administration via Affidavit
But only some of these tactics, can protect you from creditors during your lifetime and can also protect your children from creditors after you've passed on, while others provide no such protection.
In fact, the law allows you to do things for your heirs/beneficiaries that they can't do for themselves, such as putting assets into trust that their creditors won't be able to touch, while still allowing your children to access and benefit from those assets.
In addition only one of these strategies can provide protection from the costs of long-term care, while still enabling you to keep your assets.
But how do you know which tactics are right for you? Well, you can learn more about each of these tactics and how to create a comprehensive strategy by scheduling a free consultation with me using the calendar below:
This brief overview of some important considerations associated with estate planning is by no means comprehensive. Always seek the advice of a competent professional when making important financial and legal decisions.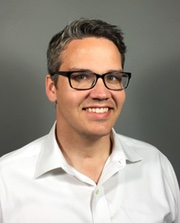 Steve Cook is an estate planning lawyer at Cook & Cook. Although his main office is located in Mesa, Arizona, he represents clients throughout the Phoenix, Arizona Metropolitan area including the following east valley cities: Scottsdale, Paradise Valley, Tempe, Chandler, & Gilbert.