The Fiscal Year 2016 Budget proposes a modification of like-kind exchange transactions. As in the Fiscal Year 2015 Budget, the Administration proposes to limit the amount of capital gain deferred under Section 1031 of the Internal Revenue Code from the exchange of real property to $1,000,000 (indexed for inflation) per taxpayer per taxable year. The Administration now also proposes that art and collectibles no longer be eligible for like-kind exchanges. The proposal only applies to like-kind exchanges completed after Dec. 31, 2015
Current law permits investors to defer the recognition of capital gains upon the sale of property if investors purchase proeprty that is "like kind" within a specific period of time while observing various requirements about the particular process of selling and buying like kind property.
For example, if an investor sells unimproved real estate for $12 million that has appreciated $2million and reinvests the all the proceeds in other real estate, while also observiving the requirements associated with 1031 exchanges, the investor will not need to recognize the $2 million of capital gain and pay taxes on it.
Although nothing is impossible, Section 1031 like kind exchanges are extremely popular with real estate investors and it is hard to believe that a Republican Congress would be willing to effectively gut Section 1031, as proposed by President Obama.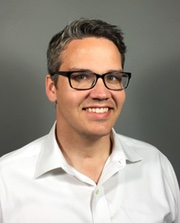 Steve Cook is a real estate lawyer at Cook & Cook. Although his main office is located in Mesa, Arizona, he represents clients throughout the Phoenix, Arizona Metropolitan area including the following east valley cities: Scottsdale, Paradise Valley, Tempe, Chandler, & Gilbert.