Gary Borofsky in Forbes about Prince's estate plan, err, lack thereof:
The untimely death of the music icon is exposing the role tax planning plays in an overall estate plan. By creating a comprehensive plan, a high net worth individual can ensure that assets will be passed to his or her beneficiaries while significantly reducing taxes. Prince's lack of planning could cost his estate up to half of its estimated $300 million worth. Doug Peterson, an attorney for Bremer Trust, the company chosen by a Minnesota judge to oversee the estate, might be forced to sell valuable assets such as unreleased songs to cover the tax bill if there are not enough available liquid assets to pay Uncle Sam.

By obtaining the advice of an estate planning attorney, Prince could have substantially mitigated his estate's tax bill, while at the same time, adding assurance that his life-long accumulation of creative works and wealth would pass to his intended beneficiaries. He could have established irrevocable trusts, charitable lead or remainder trusts or private foundations. A charitable trust or foundation make particular sense for a man who donated millions of dollars to charity throughout his career. Setting up a charitable trust could have sheltered a large sum of Prince's fortune and almost guaranteed that his undoubtedly large amount of future earnings would have been put to good use.
Although the U.S. Federal Estate Tax affects far fewer people than it once did, that doesn't mean it has gone away; rather, the U.S. Federal Estate Tax is still alive and kicking for America's wealthy.
This brief overview of some important considerations associated with estate planning is by no means comprehensive. Always seek the advice of a competent professional when making important financial and legal decisions.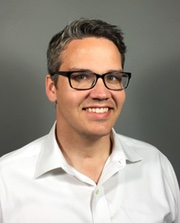 Steve Cook is a estate planning lawyer at Cook & Cook. Although his main office is located in Mesa, Arizona, he represents clients throughout the Phoenix, Arizona Metropolitan area including the following east valley cities: Scottsdale, Paradise Valley, Tempe, Chandler, & Gilbert.