Business succession planning aims to address what will occur when a business' ownership* changes. Such planning can address, for example, what transpires when business owners die, sell ownership interests, transfer ownership to new generations, etc. Life insurance often plays a substantial role in business succession plans, e.g. allowing the decedent's family to retain the business by using life insurance proceeds to pay any estate taxes associated with an owner's death. The following post specifically discusses the transfer of business ownership caused by death using life insurance proceeds to enable substantial continuity of ownership for the other business owners and financially provide for the decedent's family with respect to the decedent's share of the business' value.
Many businesses do not possess sufficient liquidity to purchase the ownership interests of a deceased business owner outright. However, there is a common means of providing such liquidity upon the death of a business owner: life insurance.
Two of the common ways in which businesses structure life insurance polices are: 1) cross-purchase agreements & 2) entity-purchase agreements.
1) Cross-Purchase Agreements
When a cross-purchase agreement is used, each owner purchases a life insurance policy on each of the other owners. If one of the owners dies, each living owner will receive a life insurance payment that he/she will use to purchase the decedent's ownership interest from his/her beneficiaries. However, if the business has more than two or three owners, using a cross-purchase agreement often becomes impractical due to the number of life insurance policies involved and the associated underwriting costs for each policy.
2) Entity-Purchase (Redemption) Agreements
When an entity-purchase (redemption) agreement is used, the business purchases life insurance policies on the various owners so that it can redeem, i.e. repurchase or buy back, the shares of the decedent. Because entity-purchase agreements are often substantially more complicated than cross-purchase agreements, they can be less practical for businesses with fewer than two or three owners.
Some assert that entity-purchase agreements are fairer than cross-purchase agreement if there is a substantial disparity in the ages of a business' owners because the business bears the burden of paying for the premiums (although the premium payments are still not deductible). However, others believe that cross-purchase agreements are fairer because, although the premiums they pay are higher, younger owners are more likely to see a return on their insurance investment, as there is a greater likelihood that the older owners will die while the policy is in force.
Life Insurance Taxation
Life insurance proceeds are generally not subject to federal income tax under § 101(a) of the Internal Revenue Code (IRC). However, entity-purchase agreements implemented by entities taxed under Subchapter C of the IRC, e.g. c-corporations and some LLCs, must meet the requirements of IRC § 302(b) or § 303 for redemptions to qualify as sales of shares, for which a decedent's estate recognizes no gain as opposed to recognizing a dividend.
In either case, however, premium payments used to fund life insurance policies are not deductible for purposes of federal income taxes under IRC § 264(a)(1).
This brief overview of some important considerations associated with business succession planning and life insurance is by no means comprehensive. Always seek the advice of a competent professional when making important financial and legal decisions.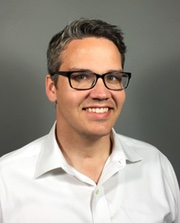 Steve Cook is an estate planning lawyer at Cook & Cook. Although his main office is located in Mesa, Arizona, he represents clients throughout the Phoenix, Arizona Metropolitan area including the following east valley cities: Scottsdale, Paradise Valley, Tempe, Chandler, & Gilbert.
* Though we use the term ownership for the purpose of simplicity throughout this post, it includes those business interests that are not generally described as ownership interests, e.g. partnership or LLC memberships interests.