Ashlea Ebeling, reporting for Forbes:
The Sanders bill, a rewrite of a bill he introduced in 2010—the year the estate tax lapsed under the Bush tax cuts — would exempt the first $3.5 million on an individual's estate from estate tax. (A married couple could shelter $7 million.) That's a huge drop from current law, a "permanent" $5 million exemption, indexed for inflation, brokered effective Jan. 1, 2011. For 2015, the individual exemption is $5.43 million ($10.86 million for a married couple). Still just 3 out of every 1,000 people who die would be subject to estate tax under the Sanders bill, compared to 2 out of 1,000 now. The higher the exemption, the more people don't pay estate tax.

For those who owe estate taxes, the tax rate is a flat 40% under current law. Under Sen. Sanders' legislation, the tax rate would be 45% for estates valued between $3.5 million and $10 million. The rate on estates worth more than $10 million and below $50 million would be 50%, and the rate on estates worth more than $50 million would be 55%. An additional surtax of another 10%–for a 65% rate—would be assessed on billionaires.
In addition, Sanders' tax plan also closes loopholes used by dynasty trusts and other types of sophisticated estate tax planning.
This is a significant departure from the current $5,430,000 exemption, which is indexed for inflation, and maximum marginal tax rate of 40%.
This brief overview of some important considerations associated with the federal estate tax is by no means comprehensive. Always seek the advice of a competent professional when making important financial and legal decisions.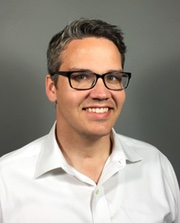 Steve Cook is a estate planning lawyer at Cook & Cook. Although his main office is located in Mesa, Arizona, he represents clients throughout the Phoenix, Arizona Metropolitan area including the following east valley cities: Scottsdale, Paradise Valley, Tempe, Chandler, & Gilbert.