Just what is the Medicaid 60-month look-back period? Is it a penalty? Is it something else?
Well, the look-back period is a period of time, currently 60-months, during which Arizona Medicaid (ALTCS) is required to look through your finances in order to determine if you made any uncompensated transfers, i.e. you gave away or sold assets for less than their fair market values.
If there were uncompensated transfers during that period, then a penalty period is assessed, during which you aren't eligible for Medicaid. Moreover, this period can be less than 60 months or it can be much longer than 60 months, depending upon the value of the assets you gave away or sold for less than fair market value.
You're probably saying to yourself, that's all well and good, but what does this mean in the real world?
Let's take a look at Jane, who is a widow and now needs nursing home care. She gave $350,000 to her son John 50 months ago and applies for Medicaid. For simplicity's sake, let's say the current Medicaid divisor is $5,000.
Jane will be ineligible for Medicaid for a period of 70 months, which is longer than look-back period itself! As a result, Jane will need to pay for her nursing home care for 70 months, before she can become eligible for Medicaid.
In other words, the transfer penalty is generally calculated based upon the application date, not the date of the transfer.
So, what could Jane have done?
She could have paid for nursing home care for 10 months and then applied for Medicaid after the the transfer made to her son John would no longer fall within the 60-month look-back period. That way she only would need to pay $50,000 to the nursing home as opposed to $350,000.
Free Webinar: How to Protect Your Life Savings in 3 Easy Steps
For a more in-depth look at how to pay for long-term care along with specific strategies, register for our free webinar.
Save Your Spot
This brief overview of some important considerations associated with ALTCS eligibility is by no means comprehensive. Always seek the advice of a competent professional when making important financial and legal decisions.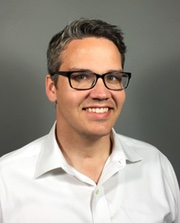 Steve Cook is a estate planning lawyer at Cook & Cook. Although his main office is located in Mesa, Arizona, he represents clients throughout the Phoenix, Arizona Metropolitan area including the following east valley cities: Scottsdale, Paradise Valley, Tempe, Chandler, & Gilbert.