Late last year President Obama signed the Achieving A Better Life Experience ("ABLE") Act into law.
In essence, the ABLE Act can allow individuals with qualifying disabilities or their families to set aside funds for education, housing and other needs without affecting eligibility for Medicaid or SSI, similar to a special needs trust, but without needing to form a special needs trust.
The ABLE Act is modeled after Section 529 college savings accounts that allow families to contribute money for qualifying college expenses, which contributions can grow tax-free in the account.
Although this is definitely a step forward, there are significant limitations associated with these new 529A accounts, in particular:
The account beneficiary must have become disabled before the age of 26; and
The account balance cannot exceed $100,000 without affecting eligibility for government assistance programs.
As a result, it still may be wise for family members of those with significant disabilities to form special needs trusts for their loved ones if they anticipate being able to give more than the $100,000 limit associated with 529A accounts.
Even if a family chooses to form a special needs trust, they may want to fund a 529A account because the funds in a 529A account can potentially be used to pay for expenses that would otherwise disqualify a beneficiary from public assistance if paid for by a special needs trust, such as housing.
Although the ABLE Act has been signed into law, each state must now pass legislation to enable 529A accounts and, as of the time of this post, the only state that has done so is Virginia — though most, if at all, states will likely pass legislation to do so, eventually.
This brief overview of the ABLE Act is by no means comprehensive. Always seek the advice of a competent professional when making important financial and legal decisions.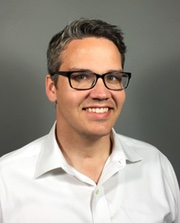 Steve Cook is a Mesa, Arizona estate planning attorney at Cook & Cook. Steve assists clients with nearly all types and aspects of estate planning ranging from drafting and funding revocable living trusts to developing sophisticated estate tax planning strategies such family limited partnerships. Born and raised in the Phoenix area, Steve is a graduate of the Sandra Day O'Connor College of Law at Arizona State University.