President Obama signed the tax extender bill, discussed below, into law on December, 19, 2014.
Kelly Phillips Erb, writing for Forbes:
With just over two weeks left in the 2014 calendar year, the Senate finally made up its mind about the tax extenders bill. The bill, which extends the life of a number of tax breaks through 2014, passed the Senate 76 to 16. Only 60 votes were needed for approval.
The bill, however, is only effective for the year 2104 — it retroactively extends provisions that expired at the begining of this year — but does not extend the provisions for the year 2015.
Some of the provisions that were extended retroactively include higher Section 179 expense limits, tax-free distributions from IRAs for charitable purposes, the Work Oppurtunity Tax Credit, and deductions for mortgage interest premiums.
The bill now awaits President Obama's signature to become law, which is expected this week.
This brief overview of some important considerations associated with 2014's tax extender bill is by no means comprehensive. Always seek the advice of a competent professional when making important legal decisions.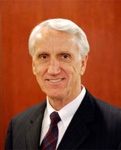 Douglas K. Cook is an Arizona tax attorney with over 40 years of experience as a practicing attorney. Although Cook & Cook's office is located in Mesa, Arizona, the attorneys at Cook & Cook represent clients throughout the Phoenix, Arizona Metropolitan area including the following east valley cities: Scottsdale, Paradise Valley, Tempe, Chandler, & Gilbert.