One of the questions I'm most commonly asked by clients and prospective clients alike is:
How do I protect my brand?
The first part of my answer is:
Apply for federal trademark registration, if it's available.
But just how do you federally-register a trademark or, more accurately, how do you apply for federal trademark registration, and what about state trademark registration for that matter?
If you think back to your 5th grade civics class, you probably remember that the government authority in the United states is bifurcated, i.e. divided into two different levels: federal and state. Moreover, federal law is supreme to state law IF the federal law is related to one of the limited powers granted by the U.S. Constitution to the federal government.
Why does this matter?
Trademarks can either be registered at the federal level or at the state level.
A trademark can be individually registered in each state in which the trademark owner would like to protect the trademark or...
A trademark can be registered at the federal level through the United States Patent & Trademark Office.
As you can imagine, it could be somewhat complicated to maintain trademark registrations and renewals in all 50 states. Because of this, most trademark owners opt to apply for federal trademark registration, if they are eligible.
But how do you know if a trademark is eligible for federal registration? The answer to that question, is a but nuanced and discussed in more detail below.
Applying for federal trademark registration often involves the following steps, but varies from case to case:
Select a Trademark That Can Be Registered
Select Trademark Format
Describe Goods or Services Offered With the Trademark
Select Trademark/Service Mark Class(es)
Perform A Comprehensive Trademark Clearance Search
Select a Filing Basis
Complete & Submit Federal Trademark Application
Trademark Renewal & Monitoring
I'll explain each of these steps in greater detail below, but each explanation is by no means comprehensive.
Free, No Pressure, No Obligation Consultation With An Attorney
In case you don't want to try and apply for Federal Trademark Registration completely on your own, you can schedule a Free Consultation with one of our attorneys, Steve Cook, using the scheduling calendar below.
1. Select a Trademark That Can Be Registered
U.S. Trademark law favors trademarks that are distinctive – not generally associated with the goods or services sold with the trademark – as opposed to descriptive – words that describe the goods or services sold with the trademark.
For example, "Verizon" is considered distinctive because it is a made up word and didn't describe anything in particular before it was registered as a trademark.
On the other end of the spectrum, if a company provides internet advertising consulting, the trademark "internet advertising consulting" would almost certainly be considered descriptive.
Why does this matter? Well, the U.S. Trademark law won't allow trademarks that are "merely descriptive" of the goods or services with which they are associated, to receive significant federal trademark protection, at least initially.
In addition, federal trademark law prohibits the federal registration of trademarks that are generic, such as milk, car, water, etc. Moreover, federal trademark law doesn't permit registration of an entire group of other trademarks, which you can read more about here.
2. Select Trademark Format
When most people think of trademarks, they think of words or logos, but trademarks can be other things as well, like sounds, colors, and even smells.
Most brands, however, choose to either apply for registration of a logo, which is called a stylized mark, or a word, which is called a standard character mark.
That said, a standard character mark potentially provides greater protection than a logo mark, though there are exceptions … think Nike's "swoosh" symbol or Apple's "apple."
3. Describe Goods or Services Offered With the Trademark
What are the goods or services that you will be selling or providing with the trademark or service mark, as the case may be?
You want this description to be broad but not too broad. If it isn't broad enough, you could effectively be restricted from adding additional types of products or services to your business in the future. If the description is too broad, however, and you don't actually sell the goods or services listed, you run the risk of losing the entire registration.
Frankly, drafting descriptions is more of an art than a science and takes some thought and analysis.
4. Select Trademark/Service Mark Class(es)
There are 45 different classes of goods and services in which a particular trademark can be registered, ranging from chemicals to personal services.
Depending upon the similarity of the goods and services involved, the same trademark could potentially be registered by different owners in different classes.
Free Federal Trademark Checklist
You've agonized over your company's brand name. It needed to appeal to your customers while also representing the heart and soul of your company. But what happens if a competitor tries to steal your brand — how do you protect it? Download this special report to learn more.
Get Checklist
5. Perform A Comprehensive Trademark Clearance Search
There are essentially two types of federal clearance searches: (1) knock-out and (2) comprehensive.
At its most basic level, a knock-out search is used to quickly identify whether there are obvious conflicting trademarks in order to help a potential trademark holder decide whether to pursue registration of a particular mark.
In contrast to a knock-out search, which gives a potential trademark holder a rough idea as to whether a particular trademark is available, a comprehensive search gives a potential mark holder a legal opinion as to the known risks associated with a particular proposed trademark.
6. Select a Filing Basis
One of the first questions I ask a client or potential client is whether the trademark or service mark has been "used in commerce." I often get a lot of strange looks, then I explain that the Trademark Act requires that trademark be used to sell goods or services across state lines before the trademark can be federally registered by the USPTO. I'll spare you the law school lecture and just say that the U.S. Constitution requires it.
That said, a federal trademark registration application can be filed before a trademark is "used in commerce" under what is commonly called a Section 1(b) "intent to use" basis, but the registration will not issue until it has been used in commerce.
The USPTO has published the following interactive timelines on it website, which provide significant detail about what a mark owner can expect during and from the registration process:
7. Complete & Submit Federal Trademark Application
Federal Trademark applications can be completed and filed with the USPTO in either electronic or good 'ole paper form. However, the USPTO prefers electronic form, which is reflected in a significant filing fee discount that ranges from $50 to $100 per class.
There are actually two methods to file an application electronically: TEAS Plus & TEAS Reduced Fee (RF), the largest distinctions between them being price ($225 for TEAS RF and $275 for TEAS Plus) and the allowable descriptions (TEAS Plus filers can use any description they choose, while TEAS RF filers must use one of the pre-approved descriptions published by the USPTO).
8. Trademark Renewal & Monitoring
Although federally-registered trademarks can be perpetual, i.e. there is no maximum duration associated with the rights, unlike patents or copyrights, federally-registered trademarks must be renewed every ten years and policed so as no to become generic or non-distinct.
Five (5) years after registration, a trademark registrant can file a Section 15 declaration seeking incontestability under the Lanham Act. In short, a trademark that is incontestable is immune from all challenges except those of genericism, abandonment, or fraudulent pretext.
This brief overview of some important considerations associated with federal trademarks is by no means comprehensive. Always seek the advice of a competent professional when making important financial and legal decisions.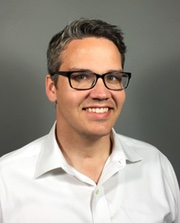 Steve Cook is a trademark lawyer at Cook & Cook. Although his main office is located in Mesa, Arizona, he firm represents clients throughout the United States..