You've been through enough with the loss of your loved one. You shouldn't have to worry about the confusing probate process too. Getting answers from a Scottsdale probate lawyer can clarify the direction you need to take and help you determine if probate is necessary.
How Probate Works in Arizona
Arizona law defines probate as the validation of a person's will, distribution of assets, payment to creditors, and distribution of the decedent's probate estate pursuant to the terms of a valid will or Arizona's intestacy statute.
Most people need to file probate. Did your loved one own property? Was he or she domiciled in Arizona? If so, probate is required.
How to Avoid Probate in Arizona
There are certain circumstances where probate is not required. In order to avoid probate in Arizona, the decedent must have gone through special estate planning procedures before his or her passing. Here are some of the procedures that the decedent might have taken to help you avoid probate:
Joint tenancy. Structuring or holding bank accounts, real estate, and other types of property to joint tenancy or as community property with right of survivorship.
Revocable living trust. A revocable living trust that names a successor trustee and makes it possible for that person to immediately take over the estate by stepping into the same role as the decedent. A living trust must be funded with a person's assets that would otherwise be subject to probate in order to be effective.
Beneficiary deed. A beneficiary deed recorded prior to death that automatically transfers the title of real estate at the time of death.
Beneficiary designations for non-probate assets. Accounts governed by federal law, including life insurance, retirement accounts, trusts, and other contractual accounts that designate people or entities to receive rights or assets upon the owner's death.
Small Estates
Another way you might be able to avoid probate is if the decedent had a small estate.
Small estates are ones with less than $75,000 of personal property or less than $100,000 of real property. Small estates are generally eligible for administration by affidavit as opposed to opening a probate with the courts.
Types of Probate
The first step in determining how much probate will cost is to decide what type of probate you need to file. There are three possible types of probate in Arizona.
1. Informal Probate
This is the least expensive type. Informal probate proceedings do not require much interaction with a judge or lawyer so it's easier to keep the costs low.
2. Formal Probate
Sometimes, there are questions about the decedent's will. In these instances, a formal probate might be the better option. Here are some examples of when a formal probate proceeding is preferred:
If you need to determine whether there were any heirs of an estate;
If you expect that there will be contest to a will;
An informal probate proceeding is not available.
3. Supervised Probate
Supervised probates involve a judge overseeing the actual administration of the estate at a granular level. If the decedent has requested a supervised probate, or if there are specific circumstances that require protection of the estate, a supervised probate may be appropriate.
Probate Proceedings: What to Expect
No matter what type of probate proceeding you go through, there are certain elements that remain true across the board.
1. The court appoints a personal representative.
The "personal representative" is the person in charge of carrying out the duties of the estate. On the east coast, this person is often called the "executor" or "executrix."
Decedent's generally nominate a personal representative nominated in their wills. If not, the a persona representative is appointed by the court. This is done in order of priority based on relationship to the decedent, among other factors.
2. Personal representative fulfills his or her duties.
Once appointed, the personal representative must fulfill specific duties. These include:
Gathering the estates assets;
Having the estate's assets inventoried and appraised;
Providing information to the heirs;
Distributing the assets according to the decedent's will or Arizona's intestacy statute.
What Do You Do if No Will Exists
In some cases, there might not be a will. If that's the case, Arizona law provides a "default" will. This is called the Intestacy Statute.
How Long Will Probate Take?
In our experience, typical probate cases in Arizona take (6) six months. If the case is straightforward, it could go slihgtly faster. On the other hand, if the case is more complex, it could go longer.
What's Subject to Probate?
A decedent's property is subject to probate, subject ot exceptions, inlcuding:
Assets that were separate property;
One-half of a person's community property.
Property that is not subject to probate includes, but is not limited to:
Real estate owned or titled in joint tenancy or as community property wtih right of survivorship;
Bank accounts title or held in joint tenancy or as community property with right of survivorship;
Life insurance; and
Retirenment accounts goverend by federal law.
Getting Started
There is a tremendous amount of detail associated with probate law. You've been through enough and shouldn't be expected to understand all of the rules and regulations being thrown your way. With help from your Scottsdale probate lawyer at Cook & Cook PC, you can rest easy knowing that your loved one's estate is being handled professionally. Call us today to ask specific questions about your probate case at (480) 461-4660.
We meet with clients at our Phoenix, AZ satellite office on the border of Scottsdale and Phoenix — located at 2375 E. Camelback Road, Suite 600, Phoenix, Arizona, 85016 — on an appointment-only basis.
This brief overview of some important considerations associated with probate in Scottsdale, Arizona is by no means comprehensive. Always seek the advice of a competent professional when making important financial and legal decisions.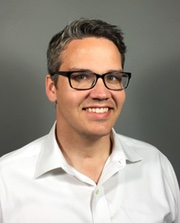 Steve Cook is a Scottsdale, Arizona probate attorney at Cook & Cook. Steve assists clients with nearly all types and aspects of estate planning ranging from drafting and funding revocable living trusts to developing sophisticated estate tax planning strategies such family limited partnerships. Born and raised in the Phoenix area, Steve is a graduate of the Sandra Day O'Connor College of Law at Arizona State University.