What is an Limited Liability Company?
In Arizona, a limited liability company or LLC is a limited liability entity organized pursuant to Arizona's Limited Liability Company Act, A.R.S. § 29-601, et seq. An LLC formed pursuant to Arizona law is in many ways like a partnership, e.g. federal and state taxation like a partnership, and in many ways like a corporation, e.g. limited liability similar to a corporation. An LLC organized under Arizona law is often thought of as a hybrid partnership-corporation.
Is the name you want available?
The name must contain the words "Limited Liability Company" or "Limited Company" or the abbreviations "L.L.C.", "L.C.", "LLC" or "LC".
Who Can Be a Member?
In Arizona, the Limited Liability Company Act permits the following to have a membership interest, i.e. ownership interest, in an Arizona Limited liability company: "any individual, general partnership, limited partnership, domestic or foreign limited liability company, corporation, trust, business trust, real estate investment trust, estate and other association." A.R.S. § 29-601(15).
While many LLCs organized pursuant to Arizona law have more than one member, the Act permits an LLC to have as little as one member. Such an LLC is often referred to as a single-member limited liability company. While courts in some states have disregarded the limited liability protections of some single-member LLCs, state courts in Arizona have not taken such a drastic step in published, precedent-creating decisions.
Why Form an Limited Liability Company in Arizona?
An LLC organized pursuant to Arizona law is a flexible and accepted manner of structuring and operating businesses because of: 1) limited liability, 2) tax flexibility, and 3) minimal formalities.
1) Limited Liability
Often, the single biggest advantage of using an limited liability company to structure a business is the limited liability that it can provide.
Unlike partnerships and sole proprietorships, an LLC can effectively limit its owners' liability to creditors, provided the owners, called members, have not personally guaranteed the debts of the LLC.
2) Tax Flexibility
In years past, the most common corporate form was a "C" corporation. The distributions made by a "C" corporation to its shareholders are taxed twice, once at the corporate level and once at the shareholder level. This system of two-level taxation is often referred to as corporate taxation. In contrast, however, there is another corporate form, called the "S" corporation, that is only taxed at one level for distributions made to shareholders. This single-level taxation is often called pass-through taxation.
An limited liability company provides flexibility in that it allows the LLC's owners to choose either corporate taxation or pass-through taxation.
3) Minimal Formalities
In order to form and operate a corporation, a substantial number of formalities are required. However, there are fewer formalities required to form a limited liability company in Arizona and much fewer formalities required to operate an LLC. This lack of formalities allows people to effectively silo their liability through easily forming and easily operating multiple LLCs.
How Can an LLC be Organized in Arizona?
In order to organize an LLC in Arizona, a person, called the organizer, can take the following steps:
1) Check Name Availability
Arizona's Limited Liability Company Act requires that an LLC's name contain the words "limited liability company" or "limited company" or the abbreviations "L.L.C.", "L.C.", "LLC" or "LC", in uppercase or lowercase letters. Further, the LLC's name cannot contain the words "association", "corporation" or "incorporated" or an abbreviation of these words and cannot include the words "bank", "deposit", "credit union", "trust" or "trust company" separately or in combination unless the LLC is to be and becomes actively and substantially engaged in such industries or is a holding company holding substantial interest in companies actively and substantially engaged such industries. A.R.S. § 29-602(A).
In general, the name of the limited liability company must also be distinguishable from either a reserved or actual name of an entity that is authorized to transact business in Arizona. A.R.S. § 29-602(B).
We have created a tool that allows you to perform a preliminary search of the availability of an Arizona LLC name using the Arizona Corporation Commission's systems.
2) Complete & File Articles of Organization
In Arizona, the Limited Liability Company Act requires the Articles of Organization to contain: A) the name of the limited liability company, B) the name, street address in Arizona and signature of the agent for service of process, C) the address of the company's known place of business in Arizona, if different from the street address of the company's statutory agent, D) whether the LLC is member-managed or manger-managed, and E) the names of the managers, if member-managed, or the names of the members, if member managed. A.R.S. § 29-632.
3) Publish Notice of Organization
In Arizona, the Limited Liability Company Act requires: "Within sixty days after the commission approves the filing, there shall be published in a newspaper of general circulation in the county of the known place of business, for three consecutive publications, a notice of the filing of such articles of organization..." A.R.S. § 29-635.
4) File Affidavit of Publication
While not required, we generally recommend that once the publication requirement has been fulfilled, "[a]n affidavit evidencing publication may be filed with the commission" in order to prove that the formation requirements were satisfied. A.R.S. § 29-635.
5) Execute Operating Agreement
While not required, we generally recommend that an LLC's members enter into an operating agreement, which is the limited liability company's counterpart of a corporation's bylaws or a partnership's partnership agreement. Without an operating agreement, the default provisions in the Arizona Limited Liability Company Act will govern the relationships and interests within the LLC on many issues, including: management, profits/losses & distributions, voting, and membership changes.
Why Use a Lawyer?
If an Arizona limited liability company can be formed very easily, why use a lawyer? In short, the default provisions provided for LLCs organized in Arizona by law are a bare minimum. Because the circumstances and operations of most businesses are unique, a one-size-fits all policy is often insufficient to allow businesses to run effectively and efficiently while providing protection to the businesses' owners. Customized and well-drafted LLC operating agreements can account for each business' unique circumstances and provide effective protections to business owners.
This brief overview of some important considerations associated with limited libaility comapnies organized pursuant to Arizona law is by no means comprehensive. Always seek the advice of a competent professional when making important legal decisions.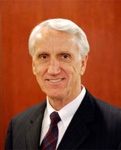 Douglas K Cook is an Arizona attorney with over 40 years of experience as a practicing attorney. Although Douglas K Cook's office is located in Mesa, Arizona, he represents clients throughout the Phoenix, Arizona Metropolitan area including the following east valley cities: Scottsdale, Paradise Valley, Tempe, Chandler, & Gilbert.